Virginia Chooses iteach as the Alternative Teacher Certification Provider for 24 Divisions of the Commonwealth
by PRP Group, on 07/31/2023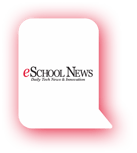 DENTON, Texas — In an effort to fill more than 3,500 teaching vacancies, the Virginia Department of Education has chosen iteach as the identified partner for alternative teachers certification in 24 divisions of the Commonwealth. Now, Virginians with bachelor's degrees can use iteach's innovative hybrid model to navigate the process of becoming certified K-12 educators.

"The program will help us build a larger applicant pool to include current teacher assistants and substitute teachers who possess a bachelor's degree," said Paige Tucker, director, talent acquisition and management-licensed staffing in the Department of Human Resources at Arlington Public Schools. "iteach can be utilized with our current provisional teachers as a more affordable and efficient alternative to obtaining their license. iteach will also help us recruit in our most high-need areas, which include special education and elementary."

For aspiring teachers who have completed a bachelor's degree, the iteach program offers a 1-year path to teacher certification, making it both faster and less expensive than certification through a university. Teachers complete iteach coursework online on a flexible schedule, and earn full pay while they complete their in-classroom teaching requirements. While they're enrolled, they have free access to the Teaching Channel professional development platform and test prep from Passage Preparation. Once they're hired, the district will assign each new teacher a Classroom Supervisor to help them navigate the challenges of their first year in the classroom.