Renaissance Star Assessments In Spanish
by PRP Group, on 07/22/2021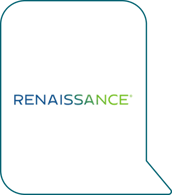 Star Assessments in Spanish are designed to support an asset-based approach to learning while providing teachers the data and insights they need to accelerate learning for English language learners, dual-language speakers, and immersion students.
With Star Assessments (named The EdTech Awards Winner for "Best Testing & Assessment Solution"), teachers are able to pinpoint what students know, where they may need additional support, and, most importantly, what each student is ready to learn next. Using adaptive assessment technology that adjusts questions based on each previous answer, Star Assessments uncover student strengths and weaknesses in about a third of the time required for traditional assessments.
English language learners have a wealth of knowledge and skills in their native or home language. By providing educators the opportunity to assess these emergent bilinguals in both languages, Star Assessments enables them to build on the strengths these students possess in each language.
Click here to read the full article.