How online SEL can support struggling students
by PRP Group, on 10/18/2021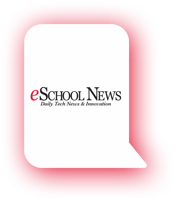 Kelly Curtis, Instructor, EmpowerU & Elementary School Counselor

An elementary school counselor explains how today's overwhelmed students benefit from a variety of mental health supports
We can't watch the news these days without seeing a report detailing the adverse mental health of our nation's young people. All data seems to point to a single finding: The pandemic will have long-lasting effects on student mental health.
Kids always amaze me with their resilience, and last year was no different. But whether last year was in person or remote, it was hard. As a school counselor, I see the effects of social isolation and learning loss walking through the school doors every morning. I hear it in the voices of kids and on phone calls with concerned parents. And I feel it through the stories, worries, and occasional tears that land in my office. When students are struggling with motivation, focus, mood, or feeling overwhelmed, learning takes a back seat. Given the last 18 months, I'd imagine every school is facing this reality right now.
Talk to anyone who works in a school, and you'll hear that the challenge of supporting our struggling students has never been bigger, wider, or more important than it is right now. And thinking about all the students who need our help to re-engage and succeed is certainly overwhelming.
The problem is likely too big to be managed with the current staff. The American School Counseling Association recommends a student-to-counselor ratio of 250 to 1, but the actual ratio in some U.S. public schools is 600 or more to 1. The national average is currently 464 to 1.
The good news? Schools don't have to do this alone. The technology exists to help us overcome the barriers that stand between struggling students and the support they need. Done right, technology can deliver three essential components of effective social-emotional learning (SEL):
Equitable support for every student;
Fidelity of implementation; and
Learning designed for long-term behavioral change.
Equitable support for every student
Schools know the challenges of helping the ever-growing number of students in need of mental and behavioral health services. And we know the barriers our students face when seeking help: cost, access, transportation, and stigma, among others.
A 2019 report from the Substance Abuse and Mental Health Services Administration showed that nearly 60 percent of the 3.8 million youth aged 12–17 who reported a major depressive episode received no treatment—and that was pre-COVID. Of those who did get help, the majority got it at school.
School-based support can overcome the biggest barriers students face to getting mental health help. And technology can transform the way schools support these students in the most timely and effective way possible.
Fidelity of implementation
School systems want the benefits that come with strong SEL programs and multi-tiered systems of support. After all, confident, focused, and self-directed students are better learners. And young people with communication and healthy relationship skills, who know how to work toward a goal, are far more likely to thrive in school, work, and life.
Traditionally, schools have relied on teachers for a Tier 1 curriculum, or a small counseling team for Tier 2 and Tier 3 interventions. Tasking these busy professionals with even more responsibility or caseload makes fidelity of implementation unreliable, at best.
The promise of educational technology is to reach more students consistently in a more personalized way. So, using a plug-and-play curriculum that personalizes learning for students—centered around their goals and needs—helps classroom teachers confidently and effectively lead a Tier 1 lesson. With real-time prompts and integrated multimedia tools, teachers save time, because the resources are already curated into short lessons that prompt both metacognition and behavior change. They can start each day with a brief calming exercise for students, without spending hours searching and vetting YouTube videos for ideas.
Learning designed for long-term behavioral change
Perhaps most importantly, an online SEL platform can be built upon all we know about how the brain learns best. Over decades, brain researchers have concluded that learning is most likely to take hold when it is broken into small chunks that build upon each other through repetition, application, reflection, and connection to personal experience. I've seen great outcomes from online SEL platforms designed with brain research in mind. These platforms make it easy for teachers to introduce a brief daily exercise each morning and invite students to apply core SEL lessons to their personal lives.
It's all but impossible for a teacher or school to deliver short daily nuggets of SEL learning, reflection, and application—with a qualified, supportive adult as a guide—to every student in need. By contrast, a data-driven technology platform can do this automatically.
When a student can access an online SEL platform to work their way through a small nugget of learning each day—with prompts for reflection, feedback and connection—change happens. When students are supported this way, the data shows that they will notice growth in their resilience, emotional regulation; and motivation, along with a decline in their stress, anxiety, and overwhelm.
We often think of teaching SEL skills, but our ultimate goal is helping students create lasting behavioral change. Schools that use a data-driven online learning platform to teach SEL can achieve the long-term recall and benefits they seek. When technology and relationships are paired to deliver SEL, we truly have the power to transform the success of our students and our schools.