Educator Team Releases Book on Teacher Wellness Just in Time for Corona Crisis
by PRP Group, on 04/30/2020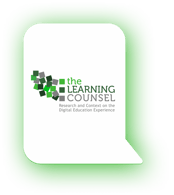 A key chapter of Whole: What Teachers Need to Help Students Thrive is available to download at no cost as a resource for educators and parents in this turbulent time
Dallas, TX (April 15, 2020) —The Mindshift Collaborative—a group of classroom teachers, principals, and researchers—has partnered with the non-profit Center for College and Career Readiness and MeTEOR Education to release an impactful book based on three years of field research. Whole; What Teachers Need to Help Students Thrive provides insight into the stresses of teaching and learning and what we can do to help kids, parents, and educators.
Recognizing that this topic is urgently important for educators during this trying time, the group is making chapter three of the book, titled, "Fear is the Off Switch," available to educators free of charge. The entire book will be available at online booksellers worldwide.
Whole opens with a simple statement: "Education is a habitat for heroes." Stress is contagious, as is fear. In the chapter available for free, the authors ask why some schools in "hard neighborhoods," such as High Tech High in California, don't need metal detectors, or why the RISE program in Los Angeles succeeds with fewer teachers and more counselors.
A recent NPR poll listed teaching as the fourth-most stressful profession in America, behind active duty military, first-line responders, and working parents. The chapter suggests that a new script for schools is being written where relationships and social-emotional connections are the heart of learning. In the current pandemic environment, the challenges revealed in the book are impacting teachers online and parents-as-teachers at home.
Rex Miller, co-author of Whole, is a futurist, creator of the MindShift process, and a leadership coach and consultant for the likes of Google, Disney, Intel, and Microsoft. He led fellow authors Kevin Baird, Bill Latham, and Michelle Kinder in what they named the "Mindshift Collaborative," which spent three years focused on the questions:
How can teachers be effective when their stress levels surpass those of soldiers returning from battle?
How does the home-to-classroom connection define the modern learning environment?
As suicide rates increase and teachers flee the profession, how can we better serve children by caring for educators?
The group of authors, which includes teachers and principals, university faculty, mental health professionals, parents, and learning environment specialists, began their broad conversations with educators by asking broad questions such as "What is school?" Answers to these questions guided the authors in offering a timely, insightful look into what teachers need to help students thrive.
As learning at home during the pandemic has become central to the national conversation, the voices of educators in the trenches that come through in Whole provide practical advice and powerful insight into the realities of modern teaching and learning.
"Today's parents are experiencing at home the forces which are overwhelming our teachers," said Kevin Baird, co-author of Whole and chairman at the nonprofit Center for College & Career Readiness. "From special needs to continuous distractions, shifting attention spans and digital native interests, the students of today and the needs which arrive into the school are more like triage in an emergency room. When we listen to the teachers, they know the solutions."
Published by Jossey-Bass, a Wiley imprint, Whole: What Teachers Need to Help Students Thrive is available at Hope.School, Habitats4Heroes, and booksellers around the world. Educators and readers can visit our site to download their chapter or purchase their copy of the book.
For more information on the organizations behind Whole, please follow the links below!
About the MindShift Collaborative
Rex Miller's MindShift process engages experts from across disciplines to tackle "wicked problems." In his work with Google, Disney, Intel, Microsoft and other large enterprises, futurist Miller has found that solutions to deep problems are often found through non-linear, non-traditional thinking processes. Following the success of Humanizing the Education Machine, Miller organized colleagues Kevin Baird (College & Career Readiness), Bill Latham (High Impact Learning Environments) and Michelle Kinder (Mental Health) as they convened dozens of practitioners to ask "What is school? Where is school failing? Why are some schools succeeding?" The result is Whole: What Teachers Need to Help Students Thrive. Find out more about MindShift at Hope.School.