Dismal NAEP scores don't tell the whole learning recovery story
by PRP Group, on 01/17/2023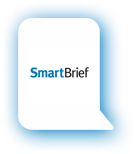 Insights is a SmartBrief Education Originals column that features perspectives from noted experts and leaders in education on the hot-button issues affecting schools and districts. All contributors are selected by the SmartBrief Education editorial team.
The latest Nation's Report Card from the National Assessment of Educational Progress has painted a grim picture of the effects of the pandemic on learners across the nation. Both fourth- and eighth-grade students saw the largest decline in average math scores in the history of the assessment, just to cite one particularly worrying result. But when we look more closely at how students are doing by grade or demographic, we also see reasons for hope in learning recovery.
At Renaissance, we've been collecting data from student assessments to create the "How Kids Are Performing" reports. The goal is to help educators understand how to accelerate learning for their students. The latest report highlights a number of bright spots.