Cultivating a Culture of Success in an Undergraduate Nursing Program: Meeting Students Where They Are
by PRP Group, on 04/26/2022
Cultivating a Culture of Success in an Undergraduate Nursing Program: Meeting Students Where They Are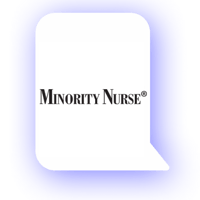 Cultivating a Culture of Success in an Undergraduate Nursing Program: Meeting Students Where They Are
Achieving a 100% pass rate on the National Council Licensure Examination for Registered Nurses (NCLEX-RN) was a goal that seemed impossible, especially in 2021. Nursing schools were in the midst of a national pandemic and learning how to teach nursing in both face-to-face and virtual settings. If past performance rates on the NCLEX-RN were an indication of things to come, the University of West Alabama Division of Nursing (DON) could have expected a disastrous 2021 year. In 2013, the program's NCLEX-RN pass rate fell to 74%. While it rebounded during 2014-2017 (82.4, 85, 88, and 81.6%, respectively), the nursing faculty realized there was a pattern in NCLEX-RN rates that directly correlated to their student population. Scores declined again in 2018 (77.3%).

Multi-Pronged Approach
A multi-pronged approach had to be used to help the UWA DON prepare its students for success, not only during a pandemic, but post-pandemic. In 2013, one nursing faculty member was enrolled in a doctor of education program, while the other six faculty held a Master's degree in nursing. A focus on faculty development for young faculty was crucial, but faculty development in education was also beneficial to those who lacked the tools to understand curriculum development, test-item development, and test-taking strategies. Currently, six faculty members hold doctorate degrees with an emphasis in nursing education, while one is enrolled in a doctoral program. As faculty members were earning degrees, they were learning to use research practices and methodologies to understand and predict the habits of their students.
Read more at Minority Nurse >