An Educator's View: Preschoolers As Young as 2 Can Learn About Science — and Love It. Here's How
by PRP Group, on 10/26/2021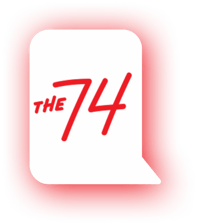 Kids are natural scientists. Every parent remembers that phase when their children constantly asked "Why?" As kids get older, they might get more afraid of asking questions or getting things wrong. Preschoolers, though, haven't learned to be embarrassed yet, and at Brooklyn Preschool of Science, my teachers want them to get things wrong. They want kids to explore the world around them, to keep asking "Why?" and trying to answer their own questions.
Encouraging students to act like scientists frees them to playfully engage this side of themselves and makes them happy come to school. Here are a few ways educators can incorporate this inquiry-based approach into their early learning classrooms.
Kids love to learn about the animals that live around them. To teach the theme of Animals in the Community, we use wonderful critters called mealworms, which metamorphose into darkling beetles. The science concepts include the life cycle of an insect, to the parts of an insect and habitats. Through the lens of this mealworm, the students are introduced to different subject matter and develop skills without even knowing it.