by PRP Group, on 04/10/2023
THE EDTECH AWARDS 2023 | A Return to the Future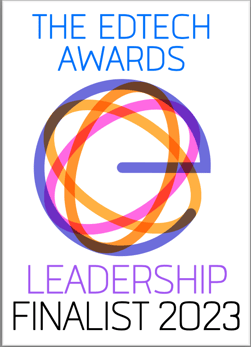 A very big congratulations to all The EdTech Awards 2023 finalists and winners—and congratulations to all who endured the upheavals of the last few years only to come through stronger, more experienced, resilient, and resolute in laying out the future of learning!
It's far from perfect—but across K-12, higher education, and workforce learning sectors—an accelerated digital transformation has left in its wake hybrid schools, rapidly changing post-secondary models, and an increasingly remote-based workforce.
The world has truly changed—and we will never be the same again. But that's okay; just pause for a moment, and know this: more change is coming, but it will happen because of you.
To the innovators, leaders, and trendsetters of education technology, you are the way forward. Your future-focused mindset is welcomed, encouraged, and needed now more than ever. When a nation turns its lonely eyes to you, continue to step up. Keep standing out. Your knowledge may be more helpful to others than you were led to believe.
The world's largest awards program dedicated to edtech, The EdTech Awards from EdTech Digest, recognizes outstanding contributions in transforming education through technology to enrich the lives of learners everywhere. To those tireless and undaunted innovators, leaders, and trendsetters—we salute you!

Find PRP